Quote from original post on Sims Cave:
"
OK, just to explain-

Jenipunch had the awesome idea of making a Battle Royale themed world for her game. Well, that got me pretty darned excited so I asked if she needed help making all the characters (there are 42 kids alone, not to mention other characters she may or may not want to include). Being a smart girl, she quickly agreed to let me help out; and being a nice person, I wanted to share these sims with all of you (as they come out... I'm still making them!).

Whether you're familiar with Battle Royale and want the sims for that reason, or if you just like how the sims look; be my guest and TAKE TAKE TAKE!
"
Boy #11 Hiroki Sugimura
Hair
Eyebrows
Eyebags
DOWNLOAD
Girl #8 Kayoko Kotohiki
Hair- Newsea
Eyes
Eyeliner
Lips
Eyebrows
DOWNLOAD
Boy #21 Kazuhiko Yamamoto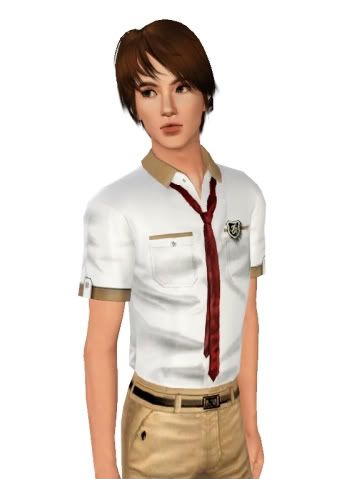 Hair- Peggy Zone
Lips
Eyebrows
DOWNLOAD
Girl #4 Sakura Ogawai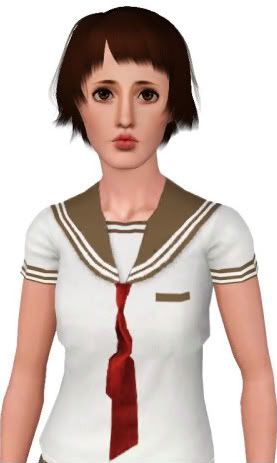 Hair
Eyeliner
Eyebrows
Lips/Eyes
DOWNLOAD
Boy #6 Kazuo Kiriyama
Hair
Lips
Eyebrows
(bloodsplatter not included on sim, but if you want it, it's at Heiret's blog)
DOWNLOAD
All sims are using:
Skin Tone
Default Eyes
School Uniforms