Some time ago I figured out how to re-texture wall deco. Although I don't do it that often, and only to make things for personal use, I decided to share some of the better things I've made so far. I hope you find some use for them!
Note:
I've added links under each set to their respective download pages on Spamalot<3 so you can see larger images. The credits to all meshes are also listed on each page. No registration required, but feel free to join!
Delft Tiles-
Traditional Delft tile from the Netherlands! I chose to use this as a back for my stoves, but I think they look great in any room.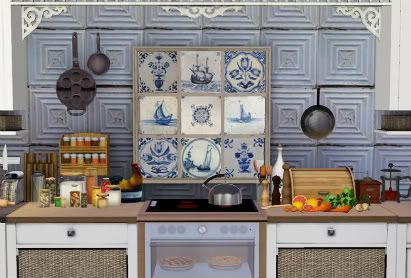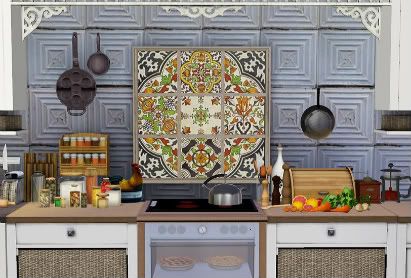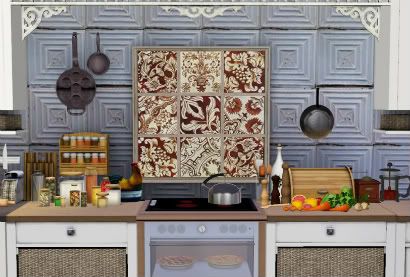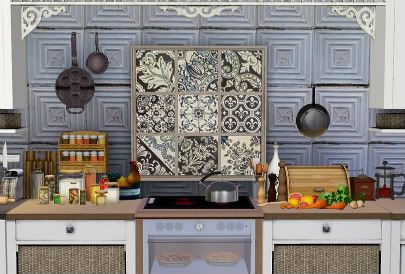 Credits and Download -->
HERE
<--
5 Canvas Cluster-
I loved this little batch of canvases so much I decided to use the mesh to do a set myself. Once again, I used this as kitchen clutter, but it should work for other purposes as well.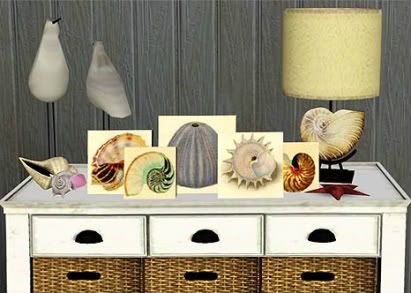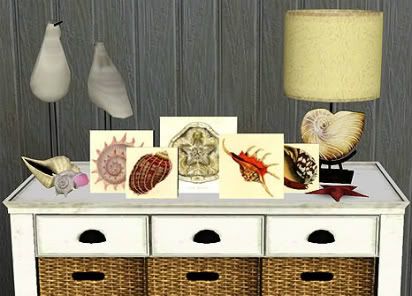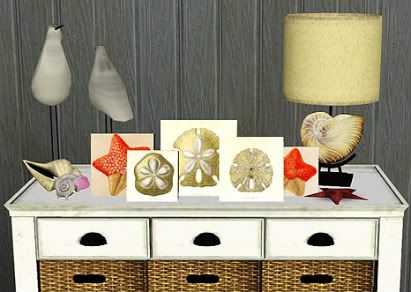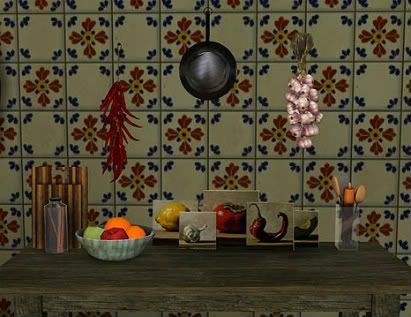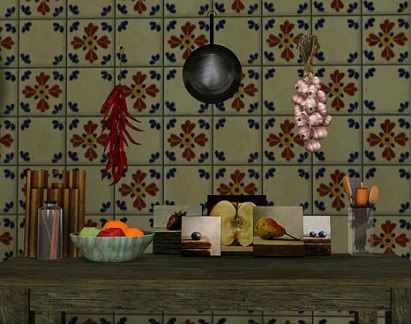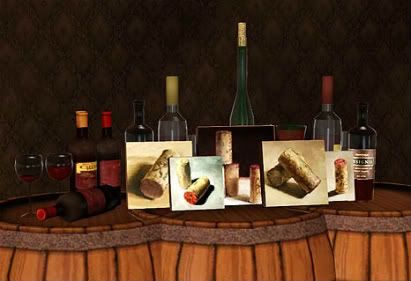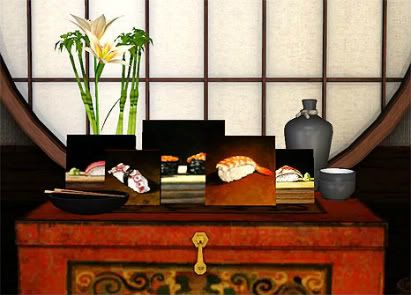 Credits and Download -->
HERE
<--
Polaroids for Pinda-
In my Flaxeed Legacy one of the 3rd generation kids is really into photography. I thought it would be fun to make my own set of polaroids to clutter her room.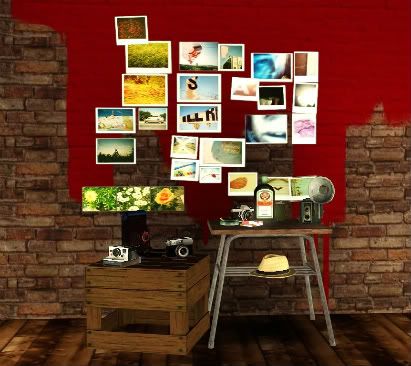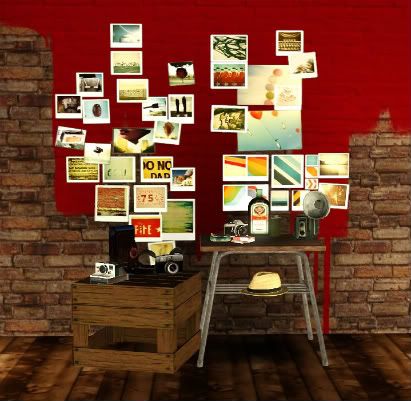 Credits and Download -->
HERE
<--